Descanso Gardens reopened May 16, 2020 after being closed since March for coronavirus concerns. It felt like returning home again to a garden retreat that I've enjoyed for over 30 years. I'm lucky to live close to this beautiful garden and can stroll often among the camellias and towering ancient heritage oak trees.
I wanted to hear "The Sky Beneath Our Feet," a symphony for trees inspired by Descanso's coastal oaks. I wandered through the Camellia Forest as the choral and instrumental pieces filtered all around me through a patchwork of 72 audio speakers.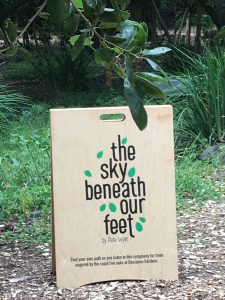 I was immersed in music as I slowly walked along the path, the crunching of fallen oak leaves under my feet, the beautiful blue sky with fluffy white clouds above. To me, the music had a heavenly quality. Soothing, comforting, welcoming. What a relief to be in nature again and to be surrounded by beautiful music.
Pete Wyer, a British composer, wrote the music, inspired by the coastal oaks that grace Descanso Gardens. Wyer has created scores for the London Symphony Orchestra, Juilliard, BBC Television and the Royal Opera House. The garden was not crowded on the Tuesday that I visited and all visitors wore masks. Clearly delineated walking paths guided you into the gardens and a new exit leads you out of the garden far away from the entrance.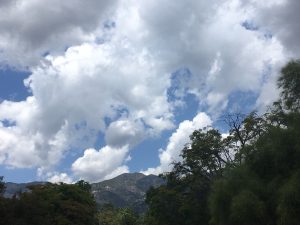 The music begins at 9 am, 11 am, 1 pm, 3 pm and 5 pm and plays for one hour. It will play throughout the summer until the end of August. Information: (818) 949-4200 or descansogardens.org.
Save