Last month, we rooted my poetry box firmly in the ground flanked by tall rosemary and Indian hawthorn bushes in my front yard. The box itself is made of oak and it sits on a Coast Live Oak limb donated from Descanso Gardens. Chris Ecker used his carpentry skills to craft the poetry box and mount it onto the limb.
I first became acquainted with poetry boxes when my stepdaughter, Christy Carr, sent me a photo of one she saw on her morning walks in San Diego. She always stopped to read the poems and sent me photos of a few she thought I would like. I loved the idea and thought how nice it would bring one to my Montecito Park neighborhood. And so, it finally all came together.
I'm hoping my neighbors and friends will stop by when walking their dogs or enjoying a nightly COVID stroll in the neighborhood and read the poems I post.
The first poem I displayed was Robert Frost's "The Road not Taken." Originally published in 1916, in the collection, Mountain Interval, it is one of the most read and remembered poems written by an American poet. There are tomes written about the interpretation and meaning of this poem but I think each reader will take from it what they need.
Poetry uses words, images, metaphors, symbols, sounds, formats and rhythms that communicate feelings or thoughts in a beautiful, and often, unique way. I think we need the beauty of poetry more than ever as we experience isolation and separateness from our lives as we once knew them.
If you have a favorite poem, let me know and I'll post it. I plan to change the poem every week or so.
The Road Not Taken by Robert Frost
Two roads diverged in a yellow wood,
And sorry I could not travel both
And be one traveler long I stood
And looked down one as far as I could
To where it bent in the undergrowth
Then took the other, as just as fair
And having perhaps the better claim
Because it was grassy and wanted wear
Though as far that the passing there
Had worn them really about the same.
And both that morning equally lay
In leaves no step had trodden black.
Oh, I kept the first for another day!
Yet knowing how way leads on to way,
I doubted if I should ever come back.
I shall be telling this with a sigh
Somewhere ages and ages hence:
Two roads diverged in a wood, and I –
I took the one less traveled by,
And that has made all the difference.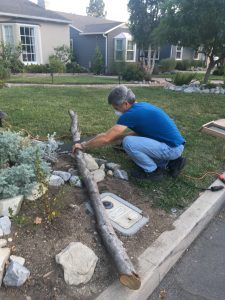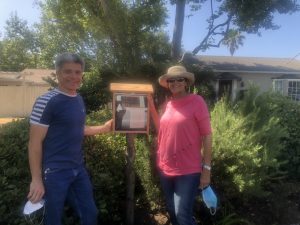 Until next time, stay well and safe.
Save
Save